Why Our Affiliate Program?
Our dedicated server affiliate program is an amazing way to generate a passive long-term income stream. Our quality services drive more customers to purchase and keep customers from leaving resulting in a higher payout for you!
What's In It For Me?
Our affiliate program is completely free and offers advanced, customized technology to ensure you always get credit for every single referral. You'll receive 5% recurring commission for each referred client. There's no cap on the amount of commissions you can earn.
---
5% Recurring Commission
Receive a 5% commission for as long as the customer keeps their server
Low-Minimum PayPal Payouts
Request a payout to PayPal or credit once your affiliate balance reaches $10
Referrals Tracked With Cookies
Receive commission even if the customer doesn't purchase on their first visit
---
How Do I Refer?
Once you sign up, you'll receive a unique affiliate link and a choice of professionally-designed banners. Share your unique link with your family, friends, or website visitors. Each referral that clicks your unique link is tracked with cookies for 90 days.
How Much Can I Make?
We offer dedicated servers with price tags as high as $100,000 per year and as low as $99 per month. So for example, if your referral purchases a server that costs $200/month, your recurring 5% commission will be $10/month. If they pay $5,000/year, you will get $250/year.

Preview of the Affiliate Center
Ready To Get Started? Create Your
Affiliate Account

Today!

Receive a recurring commission for every customer you refer for as long as the customer is with us.

Register Now
Our professionally-designed banners
You may need to disable any running ad blockers in order to view these ads.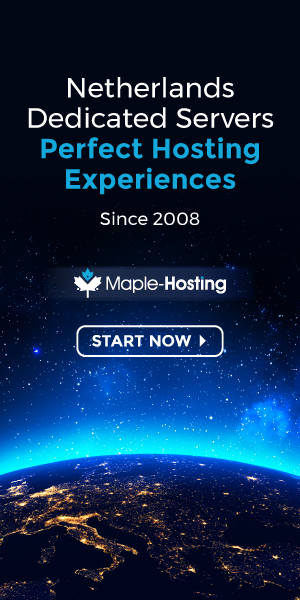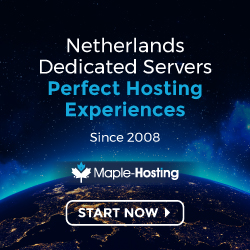 In order to receive affiliate payouts, your account information must be accurate (including full legal name, phone number and full address) at all times. Proxy or VPN use is prohibited while accessing your Maple-Hosting affiliate account. Not following these rules will invalidate your affiliate account and any pending payouts on it.