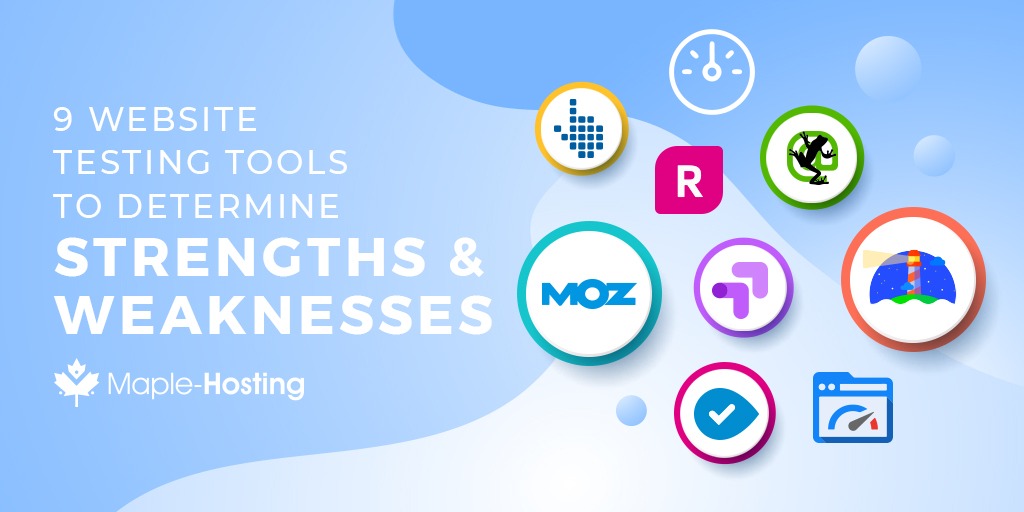 What is your favorite website testing tool to determine the strengths and weaknesses of your website?
To help identify a website's strengths and shortcomings, we asked tech experts and business leaders this question for their best tips. From reviewing PageSpeed Insights to utilizing Ahrefs, there are several ways you can find to develop your website!
Here are nine website testing tools to assess the highlights and needed updates of your website:
PageSpeed Insights
Hubspot's Website Grader
Screaming Frog SEO Spider
Moz Bar
Google Optimize
Woorank
Lighthouse
Readable.com
Ahrefs
---
PageSpeed Insights
Since I am an e-commerce site with tons of product pages and educational blogs, I want my website users to have a great experience. When a page takes forever to load, it takes away from their experience. In today's day and age, people want pages to load in under 5 seconds, and I am convinced that if your site does not, you will see a higher bounce rate and lower conversion rate!
Vanessa Molica, The Lash Professional
Hubspot's Website Grader
HubSpot's Website Grader is a great tool as it gives a pretty good overview and a wide range of where your website might need a bit more help. It looks at the security of your site, search engine optimization (SEO), and loading performance. They give a free report and then offer various tools that can help you more in-depth for a price. Their free report is pretty detailed 一 looking at how many redirects your page has, the font and readability, external links, and if there are any issues with crawling your site too. Obviously, this is a wide net, but it can give you a great idea of where to stop your work on your website.
Carey Wilbur, Charter Capital
Screaming Frog SEO Spider
Screaming Frog SEO Spider is one of my favorite tools to utilize when diagnosing site errors. It has a lot of SEO checks that I can take action on to strengthen a website, such as broken links and duplicate content. I find a lot of value in Screaming Frog because it gives me insight into a site's health.
Danielle Ganon, Markitors
Moz Bar
Moz Bar is totally free to use. By entering your URL, Moz will analyze your domain for keywords, link building, etc. This analysis provides suggestions on how to improve your content with keyword research. It also determines your Domain Authority which is your search engine ranking score.
Audrey Hutnick, Smallwave Marketing
Google Optimize
You should always be A/B testing elements of your website. If you're not, you're basically running your whole business on the assumption that the site you currently have couldn't be improved upon. Doing conversion optimization has doubled the revenue of web-based businesses I've worked with, but really getting into it can seem daunting at first. Google Optimize is a free (and easy) way to stick your toe in the water. If you have the technical chops to use a tool like Google Analytics, you already know everything you need to know to get set up and run basic tests (like trying out different headlines or offers). Test something new every week or two, and you'll see big results over time.
Elliott Brown, OnPay Payroll
Woorank
I like to call them "CEO Hacks," and we often use Woorank as a way to check and see the "vitals" of a website. For us, it's a great starting point because it also gives a score, and while there's more analysis that's needed, it's a good starting point for us to see where a site is and possible gaps or opportunities.
Gresham Harkless Jr., Blue 16 Media
Lighthouse
Chrome Developer Tools is a treasure trove of important information. Its website debugging and analyzing performance is top-notch. One of my favorite features is Lighthouse which provides incredible insight into the performance of your website and how to improve bottlenecks.
Lukas Ruebbelke, Briebug Software
Readable.com
Readable.com needs to be in your menubar no matter what role you play in website creation. Load your copy in, hit the button, and Readable analyzes it through 16 different readability algorithms. You get a set of scores with highlighted text that shows where the improvements can be made. I find it most useful in cutting jargon and breathing some air into too-long paragraphs. Even if your SEO team puts pages through Google's Natural Language API, Readable.com should be a must-do part of your content creation and pre-flighting.
Web Webster, TechnologyAdvice
Ahrefs
Even with the free version of Ahrefs, you can get access to the site-audit tool. It provides you with countless assessments and hints to improve your site. The weekly scheduled reports help you stay on track and discover new issues as you go.
John Bertino, The Agency Guy
Bonus: Maple-Hosting's Server Recommendation Wizard
The Server Recommendation Wizard helps you choose the right dedicated server for your website. After answering a few simple questions, you'll receive a detailed server recommendation designed for your exact needs.
No matter which web server options you choose for your business, you need to be sure that your websites are in good hands. That's why you should trust the experts at Maple-Hosting with your web hosting needs.
We offer some of the best Netherlands Dedicated Servers on the market. If you're looking for a strong web hosting service provider, then look no further than Maple-Hosting.
Award-Winning Dedicated Servers
Please select the dedicated server type that best matches your needs:
NETHERLANDS DEDICATED SERVERS All of our dedicated servers are hosted in The Netherlands. Build the right dedicated server for your needs.


View All Servers ›
UNMETERED DEDICATED SERVERS Designed for high-bandwidth use cases. Experience truly unmetered premium bandwidth from 100 Mbps to 20+ Gbps.


View Unmetered Servers ›
MANAGED DEDICATED SERVERS Free up your time and focus on your business. Our 24x7 managed support will set up, secure, and optimize your server.


View Managed Servers ›