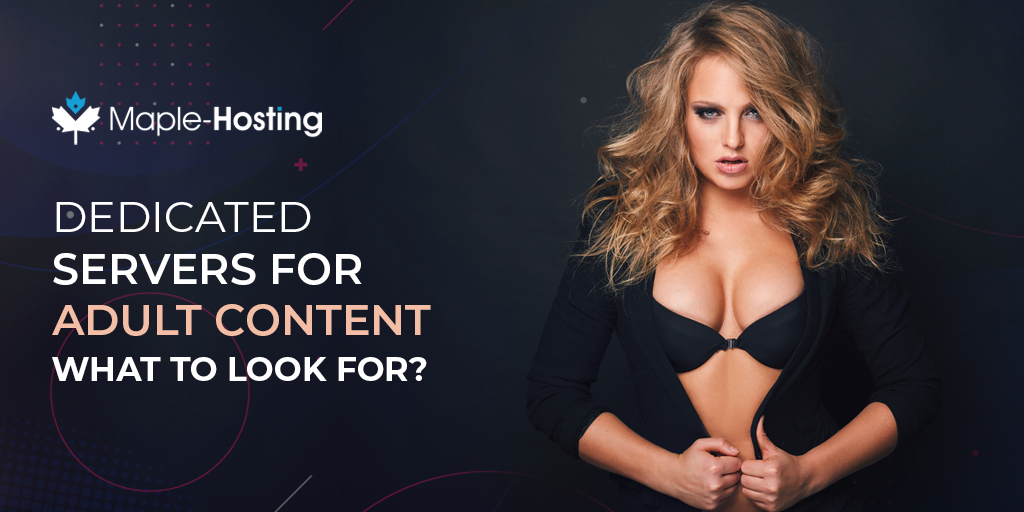 Demand for adult content spiked at the onset of the pandemic. The long periods of isolation made people worldwide turn to adult content for comfort.
As the industry continues to grow, adult content creators need to take advantage of this growing demand. Content must keep the momentum going.
On top of this, adult content creators should also secure the back-end side of the business, pun intended. A specific way to do this is to get a reliable porn content hosting provider.
A quick look back on 2020 will determine why adult content has gained so much traction. The COVID-19 pandemic has caused a digital surge on a global scale.
The pandemic helped end the gap between "online" and "real-life" and made the digital world an extension of reality. Businesses transitioned online and workplaces became remote. All in all, everyday living now leans on the digital side.
While the year had its fair share of downs, many businesses thrived during the pandemic. Businesses that operate online can attest to the rise of demand for their services.
Porn Hosting for Content Creators
With adult content on the rise, it's worth talking about the right servers to use for adult content.
We will walk you through everything you need to know about having reliable porn hosting.
Adult Content In Today's Digital Landscape
The 2020s have seen the world of porn broaden into the world of "adult content".
No longer does someone have to get into porn to make money selling pictures or videos of themself.
Now, they can create content on their own time and even use online content as a side job. Adult content has been an income-generating endeavor for many.
Almost everyone can remember the boom the site OnlyFans went into after the pandemic. People had to spend more time alone and so were more receptive to adult content.
The significant benefit of OnlyFans was that it allowed people to work at their rates. Many young people (usually women) are getting into this to make money on the side.
Another contributing factor is the western cultural trend of accepting female sexuality. It allows them to do this without facing consequences.
Adult content creators on platforms such as OnlyFans already had to market their content. Many of them flocked to other social media platforms such as TikTok and Instagram to do so.
Self-Distribution
OnlyFans remains one of the leading adult content platforms, Yet, users had to adjust to creating content. Creators also have limitations on TikTok and Instagram as these have stricter implementations.
So, while these are stepping stones, people in adult content creation should know that the next step is to be independent.
As stated earlier, the world of adult content creation is now a world of self-starters. Adult content creators are escaping the industry. They are now into operating as their own marketers and entrepreneurs.
The next step is to drop the middle man. Get rid of distributors such as OnlyFans and own your adult content yourself.
Indeed, one of the brilliant things about the internet is self-distribution. Options for self-distribution can be through emails, blogs, and newsletters.
The most effective way is to have your own website. As long as people have the link to your website, they can find your content and enjoy it.
When you distribute your content on your website, you don't have to face any restrictions. All your money goes straight to you, and you know that no one is going to take a cut of your money.
Best Hosting Type By Content Type
Getting a dedicated server to host your adult content will give you complete control. So what is the best porn hosting type? Let us tackle the common hosting services and see what best suits porn hosting.
Shared Hosting
Shared hosting is for entry-level web hosting. The website shares the same serves as with other websites.
It is also common because it is cheap, simple, and easy to use. Shared hosting also has helpful tools for website building, WordPress hosting, and email.
If you need a website for your small business, an organization, or a personal blog, shared hosting is best for you.
However, placing adult content on a shared hosting plan is another story. Most shared hosting providers do not allow adult content on their plans. If some allow such content, there are still limitations that come with it.
Most likely, static images and text are the only content you can find. Shared hosting providers do not allow content that consumes heavy bandwidth, adult content included.
If in any case, a provider hosts videos, it will likely cost you hundreds of dollars for bandwidth overuse. So, porn hosting on a shared hosting plan is not the best option.
Dedicated Server Hosting
Dedicated server hosting lets you have control of the entire server. When you get a dedicated server for porn hosting, the whole server is yours to occupy.
Some dedicated server hosting providers will accept adults content. You can host high-resolution images, bandwidth-intensive videos, and regular live streaming. All of these without downtime and performance issues.
If you're looking to host or stream adult content video, check out Maple-Hosting's unmetered dedicated servers that are designed for the streaming of video to users and allow legal adult content.
Dedicated servers can handle high traffic without compromising your website's performance.
, downtimes are detrimental in maintaining high traffic and a good reputation for your website.
This makes dedicated server hosting the best type to use for porn hosting.
Why Dedicated Servers For Porn Hosting
Adult content is not something that must be taken lightly. You have to maintain a website that can accommodate the influx of traffic all the time.
When it comes to porn hosting, a dedicated server has many benefits. Here are a few of the reasons why you should host adult content on your server.
Reliability
If you're going to go it alone, you need to develop a positive reputation. Reputation is also at risk if your website becomes known for crashing. No one likes a slow-loading (or not-loading) website.
Besides, if you happen to live stream content you need to make sure that your laptop and server can manage. Live streaming is one of the trends in adult content.
A company that provides dedicated server hosting has access to state-of-the-art hardware. This will ensure that while you get to run things your way.
You don't have to worry about the consequences that come with hosting your site. No downtime and performance issues to worry about even when you are away.
If you'd like to know more about how you can customize a server for your needs, check out this guide on choosing the right server specifications.
We recommend going with a company that offers a 100% Uptime Guarantee and a stellar reputation of their own with many positive reviews and years in business.
Customer Support
The growth of your website also means you need to have more time for content creation and lesser time spent on other issues.
This means having a man to handle all technical aspects of porn hosting is vital. On one hand, when you have a trusted provider whom you can reach anytime, you know that you are in good hands.
Pricing
Dedicated server hosting costs more than the other web hosting options because you're getting more.
If you are set to make your adult content website on top, then investing in porn hosting with a dedicated server should be a priority.
At a reasonable price, you are guaranteed to have a website that runs as expected.
Consider Using A Dedicated Server For Porn Hosting
Anyone looking to get into the world of independent adult content creation should consider using unmetered dedicated servers for adult content. If your adult content is not video-based, you can go with a metered dedicated server instead.
The state of adult content creation today requires creators to go out on their own and establish their adult websites. Dedicated servers allow you to turn that dream into a sustainable reality.
Maple-Hosting allows legal adult content to be hosted on our dedicated servers. With 100% uptime SLA, 24×7 World-Class Support since 2008 – we're ready to host your adult content!
Have any questions? Need help getting started? Contact us today.
Award-Winning Dedicated Servers
Please select the dedicated server type that best matches your needs:
NETHERLANDS DEDICATED SERVERS All of our dedicated servers are hosted in The Netherlands. Build the right dedicated server for your needs.


View All Servers ›
UNMETERED DEDICATED SERVERS Designed for high-bandwidth use cases. Experience truly unmetered premium bandwidth from 100 Mbps to 20+ Gbps.


View Unmetered Servers ›
MANAGED DEDICATED SERVERS Free up your time and focus on your business. Our 24x7 managed support will set up, secure, and optimize your server.


View Managed Servers ›