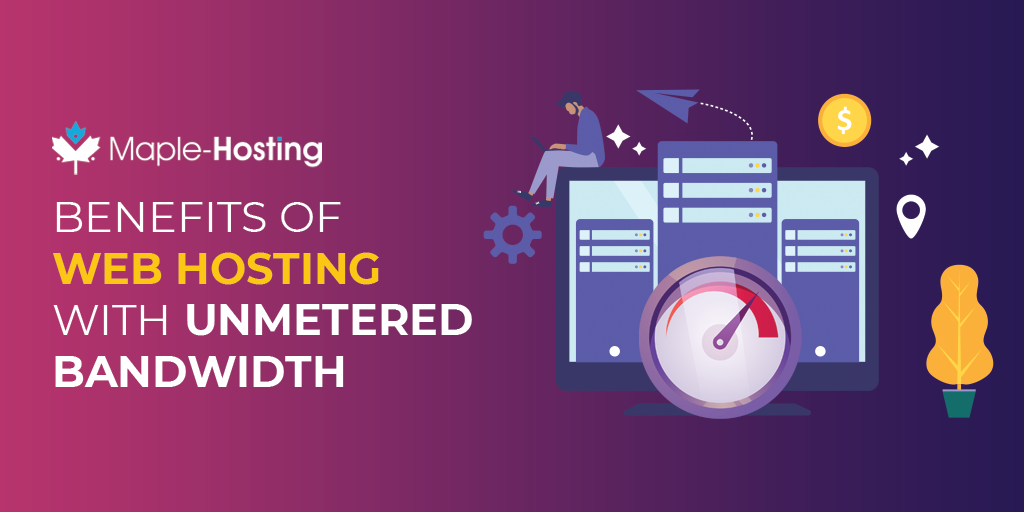 What is one benefit of web hosting with unmetered bandwidth?
To help you make the right decision on web hosting with unmetered bandwidth, we asked business professionals and leaders this question for their insights. From growing with the same provider to not having to worry about increasing costs, there are several things to keep in mind when deciding on a web hosting plan.
Here are seven benefits for web hosting with unmetered bandwidth:
---
Grow With the Same Provider
Moving a website to another hosting provider is time-consuming and cumbersome. Using a service that doesn't limit the amount of data transfer allows staying with the same firm for long.
That's especially the case for fast-growing businesses, which can expect their visitor volumes to go up many times over the initial numbers.
Michael Sena, SENACEA
Upload All Your Content
The benefits of web hosting with unmetered bandwidth are endless.
You can upload as much content or data as needed and be assured that it will stay up for the duration of its life on our servers without any worries about metering violations sending you into an internet abyss!
Saskia Ketz, Mojomox
Flexibility During Peak Seasons
One benefit of web hosting with unmetered bandwidth is that you have more flexibility during peak seasons.
During busy shopping periods like Cyber Monday and Black Friday, you have the ability to take on more traffic to your website without any additional costs.
You can avoid the high cost of metered bandwidth with unmetered bandwidth and give your business more flexibility during these busy shopping days.
Jeremy Gardner, MadeMan
Optimize Web Hosting Costs
By choosing an unlimited bandwidth plan, a website can develop and grow its consumer base without having to worry about switching to a different server or creating a new site in order to keep up with the increase in traffic and bandwidth usage.
When it comes to running your company and its website, you shouldn't have to be penalized for attracting high-volume traffic.
Stewart McGrenary, Freedom Mobiles
Increase Traffic Without Worry
One benefit of web hosting with unmetered bandwidth is that you are charged based on the speed, not based on the volume of traffic to your site. If you are experiencing really high traffic to your website, it would be advantageous for you to host with unmetered bandwidth.
This way, you are just paying for the speed and not for the number of visitors coming to your site. This is one benefit of utilizing unmetered bandwidth.
John Wu, Gryphon Connect
Focus on Improving Your Website
If you're spending a lot of your time and efforts monitoring bandwidth usage, it leaves you with fewer resources to actually focus on improving your website's performance and overall experience.
By bringing unmetered bandwidth into the picture, you can finally dedicate your concentrated efforts to bettering your website's functionality and introducing new and improved features that will improve the credibility and user experience of your web pages.
Chris Thompson, Backdoor Survival
Benefit From Fixed Fees
With this option, you wouldn't be paying based on the bandwidth used.
This can be beneficial because you wouldn't have to keep track of how much bandwidth you'd be using. However, it is important to note that unmetered bandwidth does not equate to unlimited bandwidth.
Mike Clare, Mood Health
Need Web Hosting with Unmetered Bandwidth?
We've been helping clients grow and improve their online businesses since 2008.
Our Unmetered Dedicated Servers feature truly unmetered ports to help you deal with as much web traffic as your business gets without having to pay for more bandwidth or unexpected bills.
Customize and order your server today and please contact us if you need any assistance!
Award-Winning Dedicated Servers
Please select the dedicated server type that best matches your needs:
NETHERLANDS DEDICATED SERVERS All of our dedicated servers are hosted in The Netherlands. Build the right dedicated server for your needs.


View All Servers ›
UNMETERED DEDICATED SERVERS Designed for high-bandwidth use cases. Experience truly unmetered premium bandwidth from 100 Mbps to 20+ Gbps.


View Unmetered Servers ›
MANAGED DEDICATED SERVERS Free up your time and focus on your business. Our 24x7 managed support will set up, secure, and optimize your server.


View Managed Servers ›